PRISM Mentoring Program
The Pride Center is pleased to announce our brand new student to student mentoring program! This program expands our goal of supporting LGBTQIAP, questioning and allied students through peer counseling resources, to connecting students with one on one mentors. Please read below to find out more about our new program. 
Who are our Mentors?
Mentors are caring LGBTQIAP and allied students. The role of a PRISM Mentor is primarily to help mentees feel welcome at Cal Poly, and support them in connecting to queer community through programming and building personal relationships. Under the leadership of our PRISM Peer Counselors, our mentors are trained to provide support and informed guidance on queer-related issues and concerns such as...
Making connections with other queer, questioning, and allied students at Cal Poly
Learning to act as an ally to queer communities
Working through confusion about sexual orientation and/or gender identity
Accepting oneself as lesbian, gay, bisexual, transgender, queer, asexual, intersex, pansexual, or any other identity associated with these communities
Coming out to friends, family, and other folks on campus
Accessing resources at the collegiate, local, and national levels
Understanding how sexual orientation and/or gender identity intersect with other aspects of identity, including race, religion, physical ability, culture, class, etc. 
Interested in becoming a PRISM Mentor? Sign up for the upcoming 2017-18 academic year!
Press the button below to fill out our Mentor Application and learn more.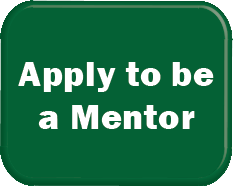 What can Mentees Expect?
Mentees in the program will have one-on-one interaction with 1-2 mentors, and the opportunity to participate in PRISM events. If you want to be a mentee, press the button below and fill out our online questionnaire. The application you submit is sent as an e-mail to the PRISM account; only the Pride Center Coordinator, the PRISM Student Coordinator, and the mentors to which you are matched will see your responses. Any student at Cal Poly, in any year, may apply to be a mentee. Applications are accepted throughout the year. Shortly after applying, you will be matched to your mentors, and they will contact you promptly. 


For more information, please contact our PRISM Coordinator at prism@calpoly.edu.
Related Content